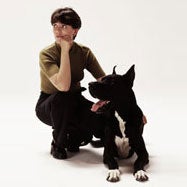 How I am different? 
In 2007 I received a Juris Doctor degree from the distinguished Osgoode Hall Law School in Toronto (the equivalent of an L.L.B. in BC) with a focus on real estate law. I was called to the BC Bar and began to practise law in 2009. In 2011 I became a REALTOR®.

For over 12 years, I have been practicing real estate law and working as a REALTOR® in the Vancouver area. I have gained extensive knowledge of the real estate market, the real estate industry, and real estate law. I have negotiated and structured many real estate contracts and have evaluated and investigated a multitude of real estate properties.
My unique position as both REALTOR® and real estate lawyer has helped me achieve the homeownership dreams of many satisfied clients. I appreciate the trust that clients place in me and enjoy assisting and protecting them in what will usually be the largest transaction of their lives.
If you are considering buying or selling a condo, a house, land, or commercial property and need a REALTOR® who can provide first-class services, give me a call at 604-600-3880 or email info@realtornovinska.com. I will be happy to assist you every step of the way of getting the best possible price for your purchase or sale while avoiding costly pitfalls. I hope you will smile in satisfaction and enjoy your bonus when we complete your transaction! 
 I look forward to working with you!